Some pen tests.
I had won some stuff from Jetpens a while back and rediscovered an odd black felt tip pen that I used to color in a pencil sketch I had done earlier in the month. Yes, it's kind of a sexier, angrier Elisa. Not sure why I did that other than I felt like drawing her out of character.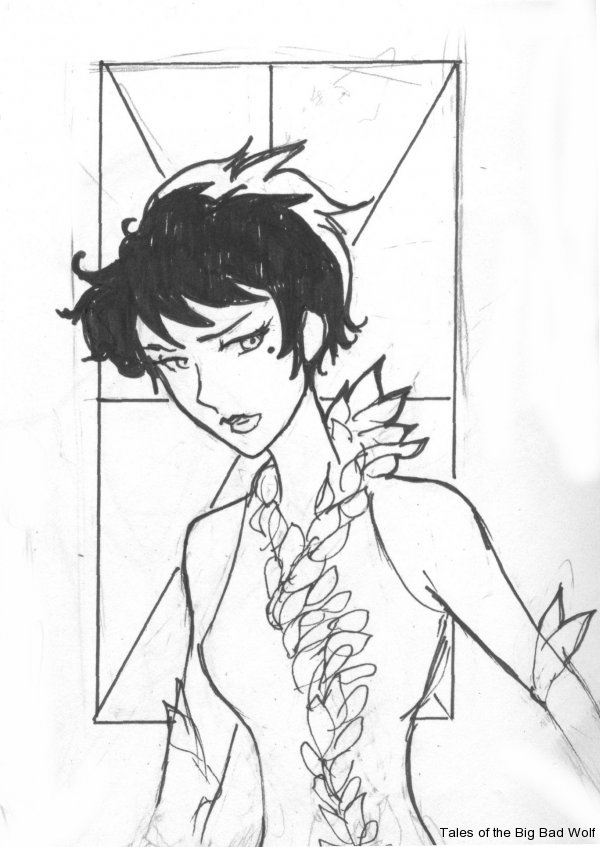 And this is an ink of a pencil scribble I had tweeted a few weeks ago. I put Elanore and Edmund in Edwardian type wedding clothes.
I had a childhood obsession with Anne of Green Gables and that time period. In fact, Elanore appears to be wearing something really plain and serviceable. Her puffed sleeves aren't that pronounced (in spite of what Anne Shirley thinks would be lovely).
That said, this seems to be more of a very conservative Capestown look (very English). I think, however, if she were getting married in the South, I'd drop her in some kind of Italian dress. If she were to get married in one of her grandmother's gowns worked over — it'd probably be long and flowy. And if she were dressed by Selva, it would be something really spangly and shiny. Selva is lovely but she sometimes doesn't quite pick up normal dressing cues and would go bonkers if allowed to dress someone else. (I would call her sense of fashion Hollywood couture or anime fashion style. ha! So not practical!)
I'm not sure why I'm telling you all this other than when I was a young girl I used to draw my own paper dolls out of financial necessity and think about things like this a lot.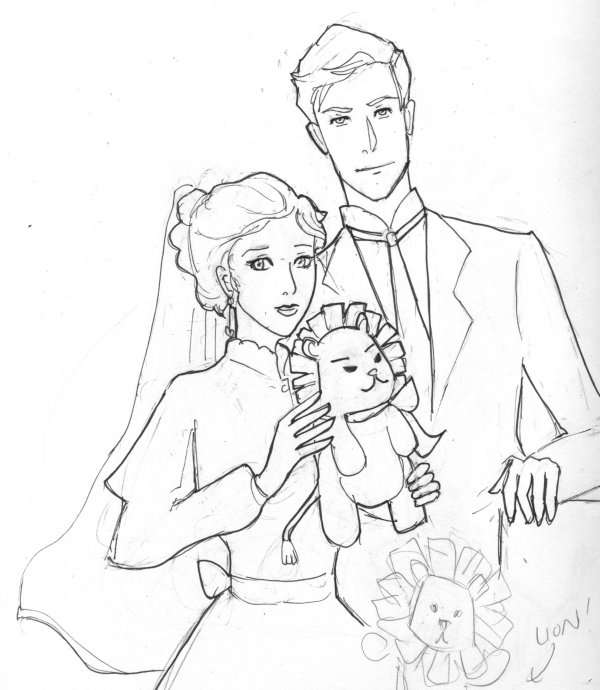 Oh yeah, that lion totally crashed the picture. He's a stuffed plush lion that moves and acts like a cat but demands your attention all the time. I designed a lion like him once for a children's playroom that I painted. The one in the playroom didn't have this smug expression. This one is thinking "I WIN AT LIFE. I HAVE INVADED YOUR PICTURE. NOW WORShIP ME."