In that fog, the young Wolfram died – only to return as so a monster that ate anything that fell into its path.
The sea witch had freed the shadows from within the young man she lured into the water. She had trapped him there using the form stolen from the healer she had caught that day and left for dead on the riverbank.
She had wanted to steal his power to change and transform. And she took him away and repeatedly fed upon him —  forcing the man into the shape of a beast against his will.
The wretched creature had become demented long ago, fixated on the quest to attain a human form. Slowly, inevitably, the pain she inflicted upon him twisted him more and more — into a black thing consumed by sorrow and emptiness. She laughed ecstatically whenever she unleashed him, savoring the screams of the River elves he tracked and tore apart with his jaws. She would praise him as she feasted on the bodies of the two-legged types she hated so much and walked freely on the earth.
Where and when his murderous rampage ended, he did not know. One morning he had woken up and found himself home, his parents and grandfather anxiously tending him. They did not ask him anything nor did they press him to remember what he did not wish to.
Instead, they tried to heal him. It was clear that becoming human again did not end his madness. His mind was still fragile and tormented. He avoided the light, wandering the dark catacombs underneath these grounds for years, long after they passed. The only light he could abide would be the strange blue light of the caverns.
There he was safe from the world that he had torn apart. But once his grandfather passed, he was truly alone.
Then came Hastings.
And then the woman — who he chased away.
Today in the present day, that inner darkness had been laid bare by the unlocked magic.  Wolfram stared into the strange fog and recalled himself as a four-legged monster, a large black wolf that grew larger with each life he took.
As he faced the darkness, that missing piece of the story fell into place and he saw what did happen. He understood how he came to be home.
He had tracked the scent of wolves to the river.  And then a small silver wolf foolishly attempted to fight him.  He remembered himself standing on all fours, hovering over that creature that snapped at his neck.
He felt the sting of the dark-haired man's sword as the knight tried to cut him free from the lies of the witch. He heard the woman with a red cloak singing familiar songs, telling him to wake from the nightmare.
In this memory, in his past, these measly things fought him. No, they fought him because they were fighting for him.
It was his father's blade through his heart that opened his eyes. He heard the sea witch laughing as she  emerged from the water, telling him to kill them and bring them to her to feed upon.
He screamed as he understood what he had become, rushing to the water. His teeth tore the witch's neck as he flung her to the shore. They gnashed and severed her false human form. The bodyless head shrieked long, streaming a mouthful of curses while the rest of that wicked form began to melt away.
Her magic stung him, filling his entire being with pain, until she died. Until he died.
But he woke later, realizing that the death had been only a hallucination in his own mind.
And today, many years later, Count Wolfram wielded the cane — his grandfather's totem. He used it again and again to beat back against the familiar black tendrils that reached for him.  As he began to exhaust himself, he bitterly realized he had no elves or grandfather to save him.
But as he faltered, he heard a familiar sound — a howling of wolves in the distance.
As the wind began to build, he heard the howls draw closer. A familiar voice rang out, clear and unafraid. "What the hell have you gotten yourself into."
The lord heard Giles, heard his young cousin cursing up a storm as he continued to shout for him, scolding the 'goddamned fairy beasts' for being so slow.
Then Wolfram saw them — the lions faintly shining in the black fog. Giles rode in the middle of this strange pack of beasts as they ran about, stamping their feet. He saw them clawing, tearing at the darkness, allowing cracks of white to show through.
"Master," Gawain cried out. "Speak so we may find you!"
And then he saw Marrok, also on a beast. And the man's wife. "My lord," they cried out as they passed by him in the darkness. Looking. Seeking.
"I'm here," he called out. "I'm here," he shouted more loudly as he thrust out his free hand and felt himself tossed lightly onto Gawain's back.
When he woke, he found himself lying on the trampled snow, the faces of those same people looking back at him. "I'm here," he croaked out weakly before he saw the darkness was gone.
He wondered if he had experience yet another hallucination. But the others looked shaken.
"This magic stuff is serious horse dung," Giles complained to no one in particular. "One minute we were just standing there and then this fog rolled in and our lord was gone. Then the lions were everywhere, dragging us off."
The Count clutched his cane as they dragged him back into the house. He said little as the healer Elanore came to his side, her face anxious as she looked for signs of injuries.
He knew she would not find anything.  Not unless she could see inside him.
Wolfram pondered the full circle he had come, through light and darkness once again.
This time it was not a wind of his guardian spirits that spoke to him and pulled him from the brink of what he might become. It was not a man of enormous will and power like his grandfather who bravely faced him when he gone astray. This time it was magic come to life — lions born with their own will and power — and the offspring of that great man.
"Marrok. Giles. Tala," he sat up suddenly. "Listen."
No more secrets he would hold from them. This was not just his place to watch anymore. He understood the lions now. It was theirs. His family. The girl's. The boy's. The people's.
The magic did not belong to them. They belonged to the magic.
He told them of what he did not know and what he did. He spoke of the maps, the stones, the stories, witches, and elves.
He spoke of all those secrets, of his fears, until he grew hoarse and they forced him to rest, leaving him alone in his room, staring up at the ceiling.
Their only role now was to survive.
To live.
His fingers reached for the stone on the unbroken chain in his pocket – his grandfather's gift — a light against the darkness. He closed his hand.
This time, it shone.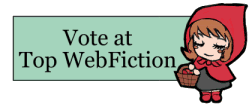 Next