New readers: A lone wolf, a hunter, and a woman with a red riding hood cross paths.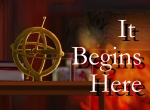 Veteran readers!
My MANY thanks to orchidus for leaving me reviews both on Webfictionguide.com and at Smashwords. These sorts of things help me find new readers. (And new readers mean new motivators. huhuhuhu.)
And if any of you are on goodreads, you can now add the serial to your list!